BACKGROUND CHECKS, A TOOL FOR HUMAN RESOURCES DEPARTMENTS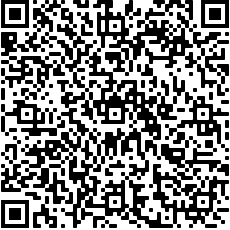 The best tool for the Human Resources departments are Background Checks. It is one of the most widely used risk prevention controls in the world.
The Pre-employment Screening (PES) is a specific control to mitigate the risks of the selection and hiring activity.
Why should your company reduce the risk in its hiring?
It allows you to decide if the new employee may pose a potential risk to the organization. The difficulty of hiring external employees or agents is a challenge for Human Resources Managers. They know that the impact of new people in their companies, regardless of its size, is key to its development.
Our Background Screening Reports make it easy for managers, they make informed decision about hiring. We are the largest expert in Spain in Background Checks. We have 25 years experience working in risk prevention. You can read here an interesting article.
When a selection process is carried out, without carrying out the corresponding checks, you jeopardize the organization. We contribute to facilitating decisions in the selection processes. Our Employment or Pre-Preemployment Reports service has the objective of minimizing and preventing the risks of hiring.
Around 40% of job applicants make false claims within their curriculum.
A Background Screening is an objective verification of the data provided by the candidate. This enables decision-makers to make decisions on a secure basis.
Background Screening, pillar of the Compliance Program
They are also called Pre-Employment Screening or Background Checks, and they constitute a pillar of Compliance Programs in companies of any type and size.
It is configured as a corporate risk control procedure integrated into due diligence obligations. Ourservice can include a wide range of verifications according to the risk levels of the positions to be covered.
If you need to set Background levels for different positions in the company, Grupo GAT helps you. Since it is not the same to hire a person for the financial department, than an external collaborator in another country.
Not having the tools to prevent risks can have a significant impact, even on the reputation of the company or organization.
Reputational damage is not just about image, it can also mean a significant reduction in revenue. Failure to control the risks in the selection also leads to increased costs for dismissal, replacement, training and sometimes to litigation.
Background screening is one of the most effective internal fraud prevention tools.
"Replacing a supervisor, technician or any intermediate manager, can cost from 50% to several times the annual salary of a person"
Source: Society for Human Resource Management, Recruitment and Selection Presentation.
Outsource the Background Screening service
Leaving the preparation of Background Check reports in the hands of expert professionals, allows the company to execute contracts in a safer, more objective and agile way.
We work globally with international professional standards, which allows us to serve small and large companies, and their international subsidiaries.
Grupo GAT has standard procedures to ensure the process, objectivity and quality of the reports. In this way we make sure that everything is done in accordance with current legislation. Reports are tailored to customer needs, reducing cost and delivery time.
Our service helps meet the legislative and regulatory compliance requirements in multiple jurisdictions.
We have extensive knowledge of rules and regulations, UK Bribery Act, Sarbanes Oxley Act (SOX), PBCFT legislation, Foreign Corrupt Practices Act (FCPA), or ISO 37001.
We have the knowledge and experience to provide excellent service in more than 100 countries. Call or write us.