AML/TF AND KYC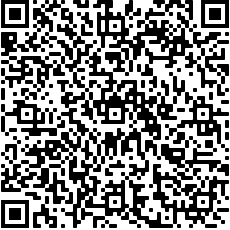 1.1. Highly regulated in AML/TF Compliance
Grupo GAT offers an accurate valuation of the risks thereby allowing your company to focus its resources on the relevant risks. In this way, you can prioritise the global requirements of compliance about financial crimes, considering:
5th Directive of the EU about AML/TF
USA PATRIOT Act
OFAC regulation, Office of Foreign Assets Control. Financial supervisory body under the authority of the USA Treasure.
FinCEM, Financial Crimes Enforcement Network.
FFIEC, Federal Financial Institutions Examination Council.
GAFI/FATF, Financial Action Task Force, created by G8
Wolfsberg Group, non-governmental association of thirteen global banks.
1.2 Our scope in the KYC services
Reach a more effective system of compliance thanks to the combination of experienced analysts and the most advanced technology. You will be able to evaluate and manage efficiently the risk of money laundering along the customer's life cycle.
Grupo GAT counts with integrated and configurable tools that help you to optimize the compliance requirements about AML/TF so you can focus in the Core Business: the commercial relations with your customers, trough:
The simplification of the initial due diligence.
The automation of the high-volume screening of customers.
The support in precise investigations.
The reduction of false positives.
The facility of a more quickly revision of alerts AML/TF
The optimization of the continuous due diligence and the functions of the corresponding monitoring.
If you want to know what subjects are obligated to comply the Anti-Money Laundering spanish law, see our blog.
1.3   What we contribute?
Indeed, the externalization of the Know Your Customer (KYC) services and the Anti-Money Laundering and Terrorism Financial (AML/TF) provides a worm of benefits to your company, regardless the sector and size:
Approach in the Core Business
Delegate the Know Your Client (KYC) and AML/TF function in our Compliance BPO team, allows your company to invest more time and efforts in your real business. As a result, you can generate new ideas for a further growth.
High quality services
Like Business Process Outsourcing of KYC an AML/TF professionals, the Grupo GAT team are dedicated to learning everything there is to know about the subject and putting knowledge into practice; for that, you can be sure of receive high quality services.
Cost-effective solution
Most of the time, opt for externalized services saves a considerable money and resources for the companies. Therefore, is an excellent option reinvest this extra resources in develop new ideas and projects that contribute to the business growth.