WHISTLEBLOWING HOTLINE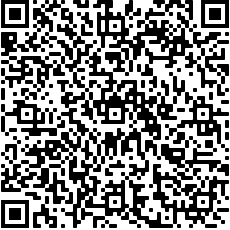 i2 Ethics, Grupo GAT company, is the leading Spanish company in whistleblowing Channels
Since 2011, i2 Ethics has been managing and providing Whistleblowing Channel for SMEs and large multinationals.
Our Incident Report Solution combines the turnkey implementation of a platform on our secure servers, elaboration of operating and action procedures. It includes the primary management of all complaints received to facilitate that they actually reach those who correspond.
The primary management carried out through our professionals is an analysis of all the complaints received, classifying or filtering them. This is done in accordance with the procedures established with the client. The tasks are carried out by i2 Ethics staff, specialized in 'forensics' and internal investigations in corporate companies.
Our propietary development platform allows the necessary flexibility and adaptation to the specific needs and requirements of the client.
A page designed in the image and likeness of each company.
Personalization of all texts, from the "welcome", the "legal notice", to the type of treatment, …
Forms adapted to different categories of irregularities.
Customization of the form fields (quantity, ordering mandatory, non-mandatory)
Election and choice of the identification system: Anonymous, standard or mixed. (Anonymous for PBC and Anonymous for all other behaviors)
Choice of optional services to incorporate: Consultations, call back,trainings, improvement proposals…
Our solution is fully adapted to the requirements of the new European regulation (suppression, anonymization, anonymous complaints, etc.)
Outsourcing of Whistleblowing Channels
Leaving the management of Whistleblowing in the hands of expert professionals allows the company to adapt to the best practices in Compliance, and give an image of transparency to its employees and other stakeholders.
We have a dedicated team managing the income of complaints and advising our clients.
We provide your employees a completely anonymous and confidential solution.
In addition, we apply security policies and procedures and protection of both technical and organizational information. We are ISO 27001 certified, and we collaborate with your internal departments to comply with Information Security Audits. Contact us, it will be a pleasure to talk.
Internal procedures for primary management are essential so that its stakeholders can report bad practices.
Our customer support is more than an automated system:
We manage the complaints received, under strict privacy criteria and compliance with the GDPR and the LOPDGDD 3/2018 (specially article 24).
The communication with the complainant and designated person of your company is done by us.
We periodically send you information regarding the complaints received and their status.
"It is always better to know than not to know"
More information about our services https://i2-ethics.com